The iconic Jamaican reggae and dancehall artist, is set to make a powerful musical comeback with his highly anticipated new album, "Born for Greatness " Get ready to groove and be inspired by the timeless artistry of Buju Banton once again.
-Cyril-

I love it, the vinyl album is magnificent, a very beautiful piece.excellent album, suddenly I also think of taking the album for the 25th anniversary of 'till shiloh'

-Lola-

I love Buju for his versatility with his music!! I love Buju because all of his music whether it be reggae or dancehall (Destiny to Driver A). When you listen to the words you will understand!!

-Charise-

MAN I JUST LOVEEEEEEE YOUR MUSIC..I HAVE BEEN A FAN FOR OVER 30 YEARS... I WOULD LOVE TO SEE IN CONCERT... KEEP UP THE GREAT JOB... SO GLAD THAT YOU'RE FINALLY HOME.. JAMAICA
Buy with confidence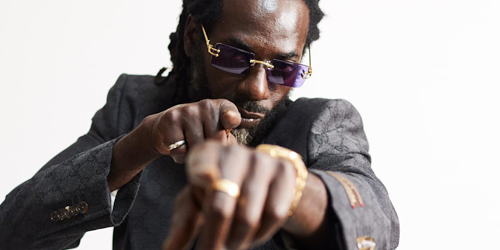 International delivery

Wear Buju Banton Collection, whatever the country you live in.
Customer service 24/7

Our customer service is open around the clock and offers daily follow-up. We will be happy to answer all your questions and reassure you, simply because we all deserve to be special.
#bujubantonlovers
come show the world how you wear Buju Bonton's collection in style